24361
« on: June 24, 2011, 01:10:16 pm »
300 (1998)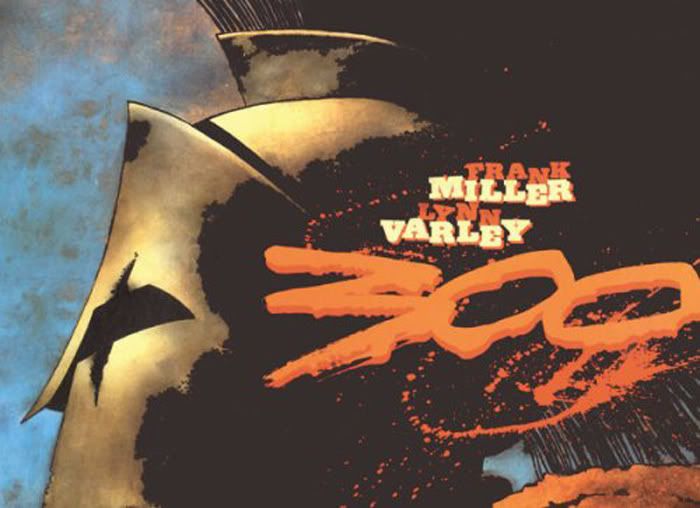 Written and Drawn by
Frank Miller
Colors by
Lynn Varley
I'm a huge fan of
Frank Miller
as an artist and as a writer. But not everything he does is gold like most people will have you believe.
300
isn't perfect by any stretch and to me isn't one of my favorites from
Miller
. It's the story of how
300
Spartans withstood a Persian army of thousands upon thousands at the Battle of Thermopylae. I won't delve into the historical inaccuracy of the comic and will focus on the art and writing instead.
I love the artwork, both
Millers
drawings and
Lynn Varley's
colors are phenomenal. But for me, I think the book is average at best because the story is so much bigger than what we get in the pages of a comic. Five issues is far too little to tell a story of this magnitude and it's why, to me anyway, it feels condensed and rushed. As a reader, I feel cheated because I know there is so much more to the story.
I know I am probably in the minority here and will probably get toasted for not holding this book up to a lofty high standard that most other people have a tendency to do. Good for you people. Just not one of
Miller's
best in my eyes. I think that at the end of the day, I just don't care about any of the characters within the story. There is no emotional connection that the reader gets to connect with like say, Marv from
Sin City
. Because
300
whizzes by so fast, it leaves very little time to build up a genuine rapport with the lead character as well as the secondary ones too. Without that bond, there is no sense of urgency that one feels when we finally get to the big showdown at the end.
This is a pick 'em book. Pick it up at your own discretion. If I were you, I'd go to the Library first and check it out before laying down your hard earned cash.
Rating:
3 Stars
out of
5